CA Parveen Sharma Classes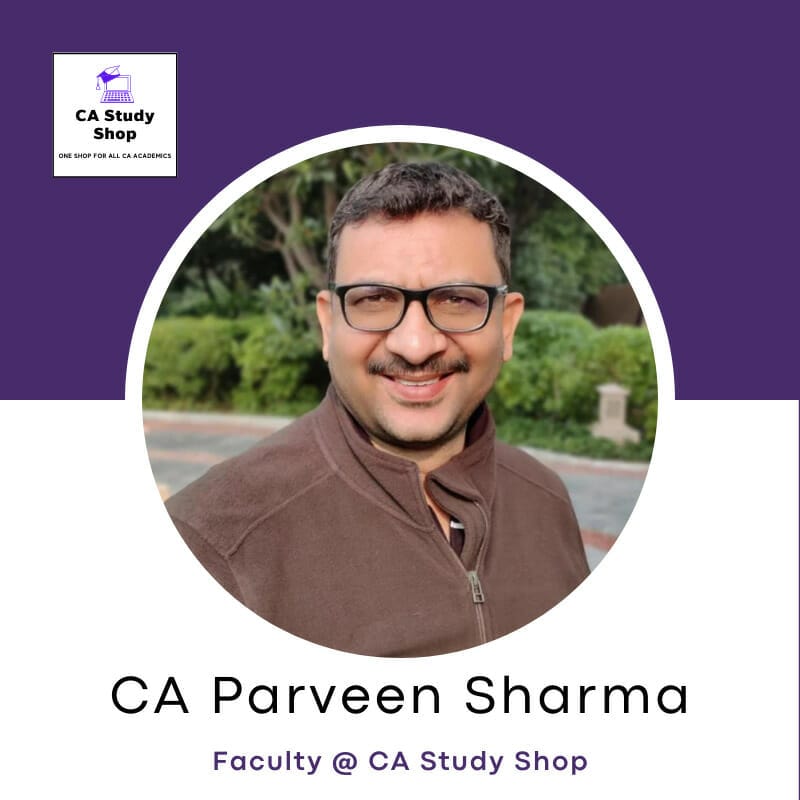 CA Parveen Sharma is a first Class Commerce Graduate from Delhi University, having done his graduation from Sri Venkateswara College. He qualified Chartered Accountancy Course in 1996 and was placed in merit list (Rank Holder) in Intermediate and Finals both. He completed his post graduation in Indian Accounting Standards and US GAAP in July 2007. He qualified certificate course on valuation from ICAI in January 2010.
He is also an Associate Member of Institute of Cost and Works Accountants of India and Licentiate of Institute of Company Secretaries of India. He topped Delhi University by scoring 100% marks in Accountancy.  He also won Gold Medal in Accounts Olympiad held in 1990.
He has the honour of being co-opted as a member to Board of Studies (2006-2007), Advisor, Accounting Standards Committee (2007-08) Member of Committee for Accounting Standards for Local Bodies for the year 2007-2008, and Regional Monitoring Committee (2003-04) of Institute of Chartered Accountants of India and Member, Committee on Management Accounting of ICAI for the year 2008-09.
He possesses a vast experience of teaching Accountancy to students of CA Final and CA IPCC P.E.II / Intermediate, and has been visiting faculty at ICAI and ICWAI. He is currently teaching accountancy to various levels of Professional Institutes and Universities and has addressed a number of courses and seminars organized by Professional Institute. He has authored research documents on various issues.
At present he is a consultant, an academician and a renowned professional accounts teacher. He had been associated with satellite since 2008 for providing classes to students of CA Final & IPCC Level. Currently he is teaching at VSAT network of ALDINECA. Satellite Classes are broadcast live and on recorded basis, through satellite, and student study at around 160 centers across country.
Lectures by CA Parveen Sharma